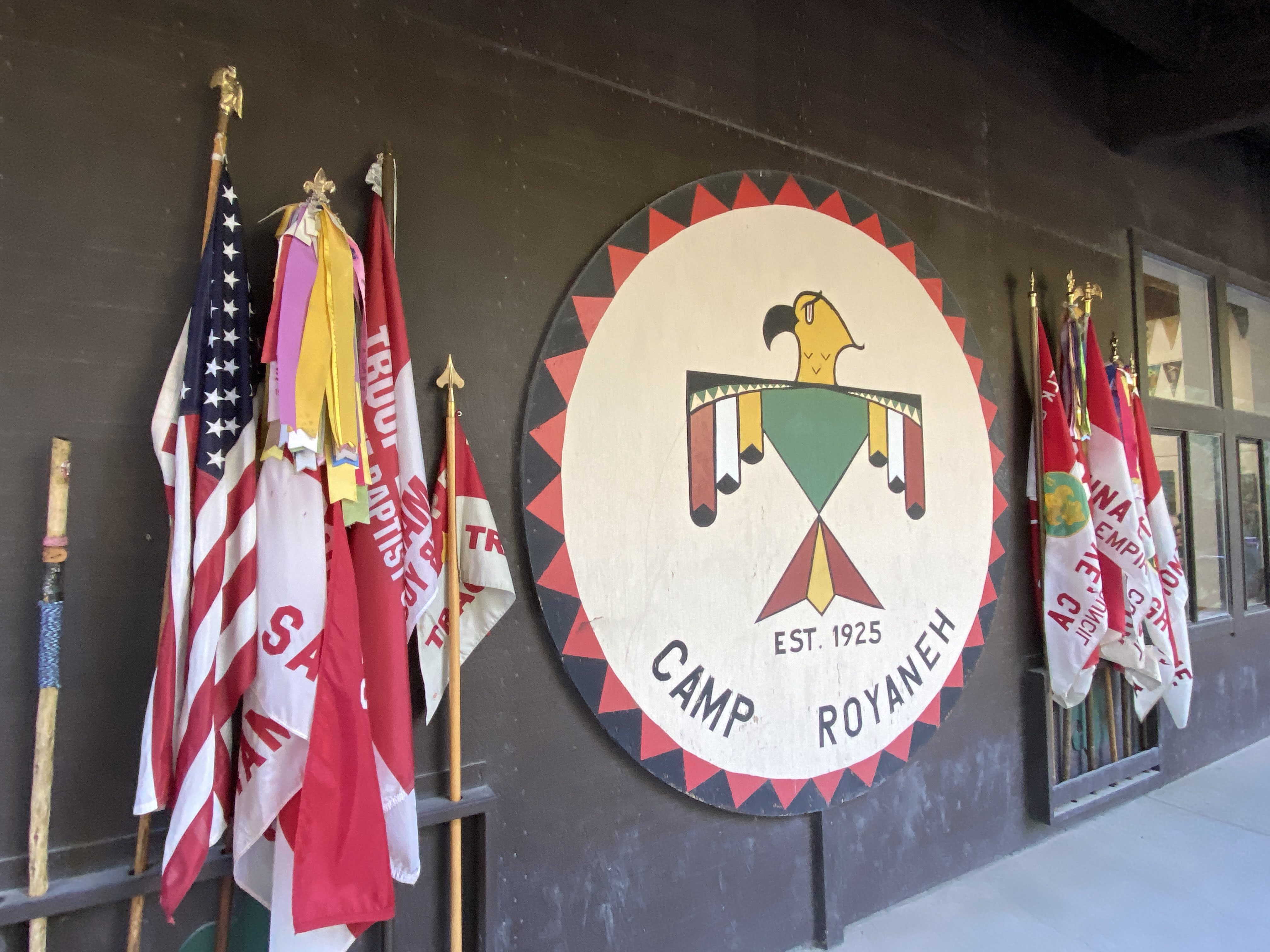 Camp Royaneh 2021 was nothing like Royaneh has ever been before, and I'm not just talking about the deadly virus going around the world. There were new people, new campers, and new friends. In the first week of Royaneh, we got the spirit stick on the first day. That just showed the other troops just how much we really cared about getting that stick. Another great part of Royaneh Week 1 was gathering around the "campfire."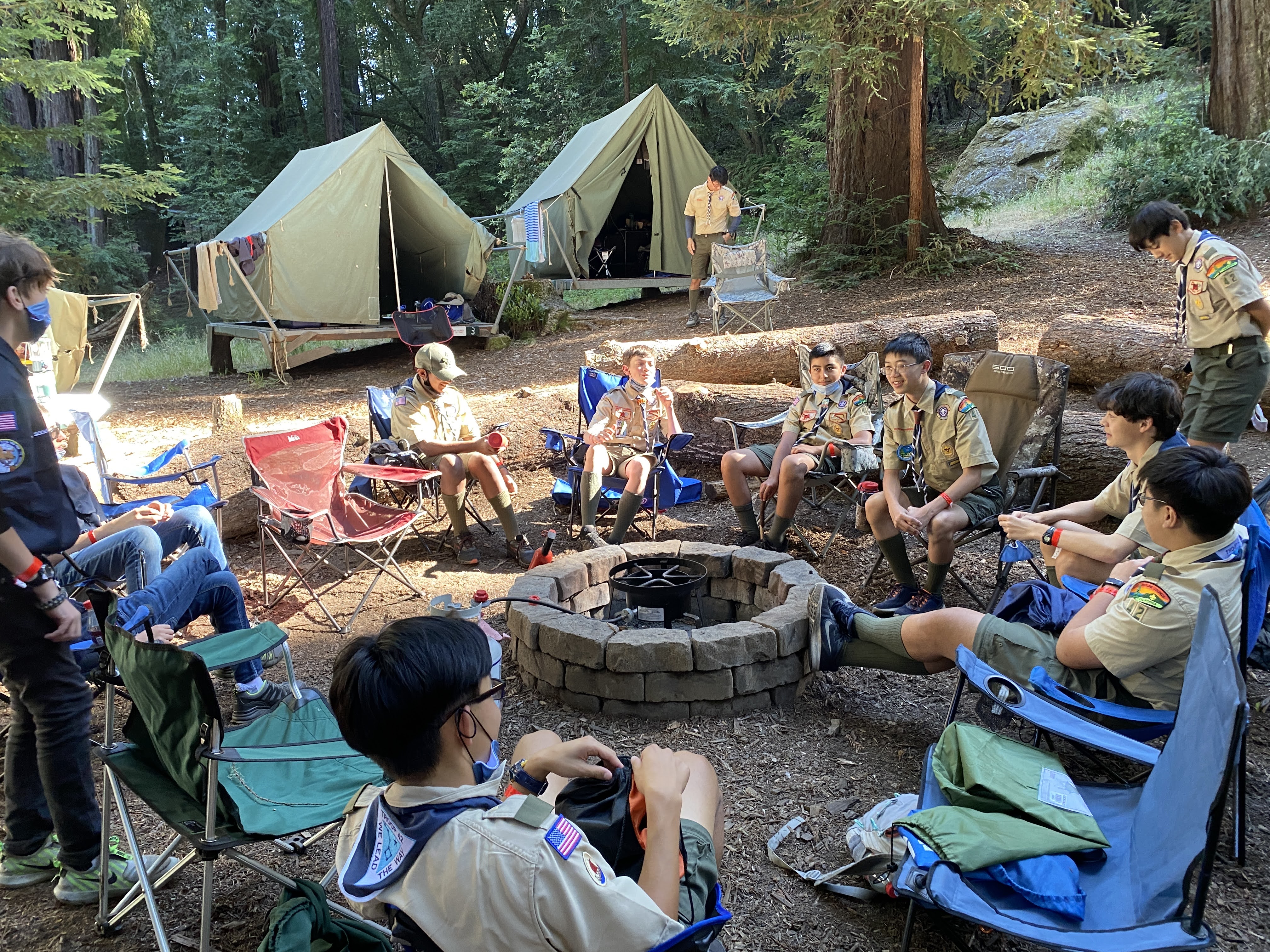 While we were not allowed to light actual fires, the spirit of the campfire was saved by a gas stove. We gathered around the campfire whenever we had downtime and we just talked. We all got to know each other better, especially the first years. Personally, I learned that the people coming into our troop were great people and would like to say that I had made friends with them.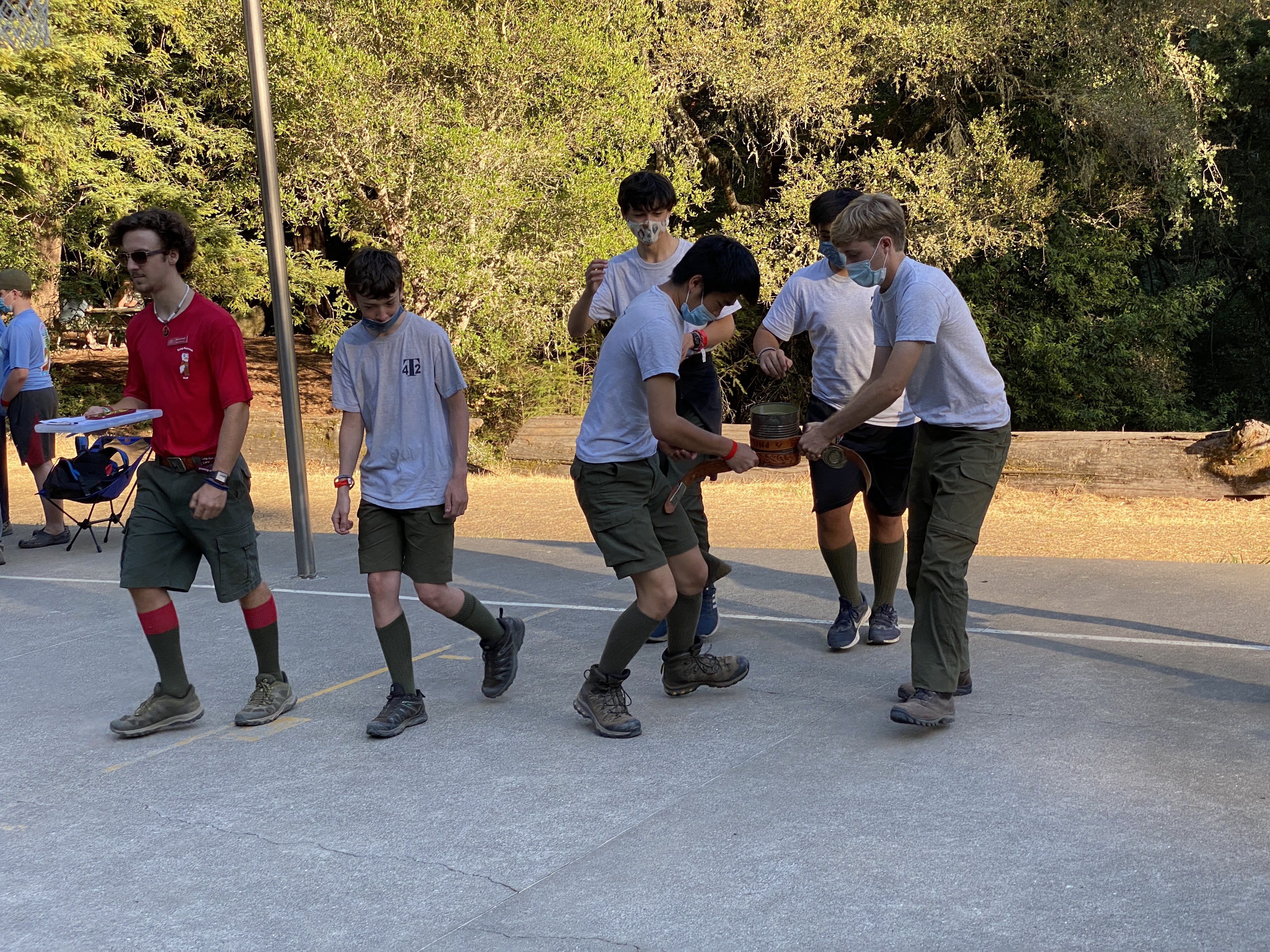 Lastly, we had surprising success with Gladiators in week 1. We earned second place in Gladiators, which we were super hyped about. We even have the wooden sword to show for it. Now, onto Week 2. Our week 2 squad was much smaller than the week 1 guys but we still had a lot of fun. The smaller group of people let us get to know each other better and to strengthen friendships we had already established.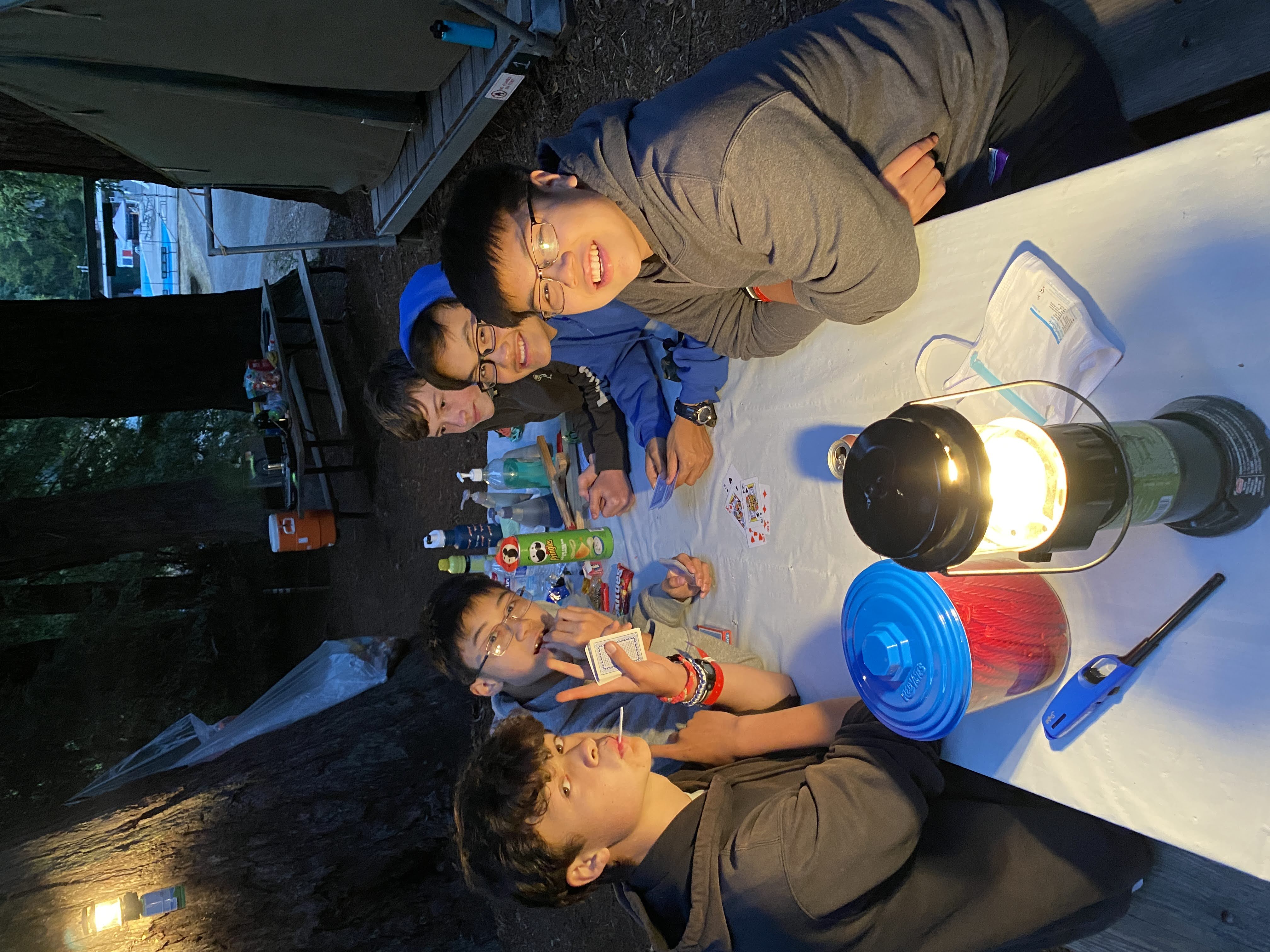 However, out smaller group of people also meant that our yells weren't as loud and we were forced to do the "Invisible Spirit Stick" skit all week. One highlight that we had on week 2 was visiting Troop 14's campsites and getting to know their troop better. Most of us had Troop 14 kids in at least some of our classes – if not all – and we made friends with them.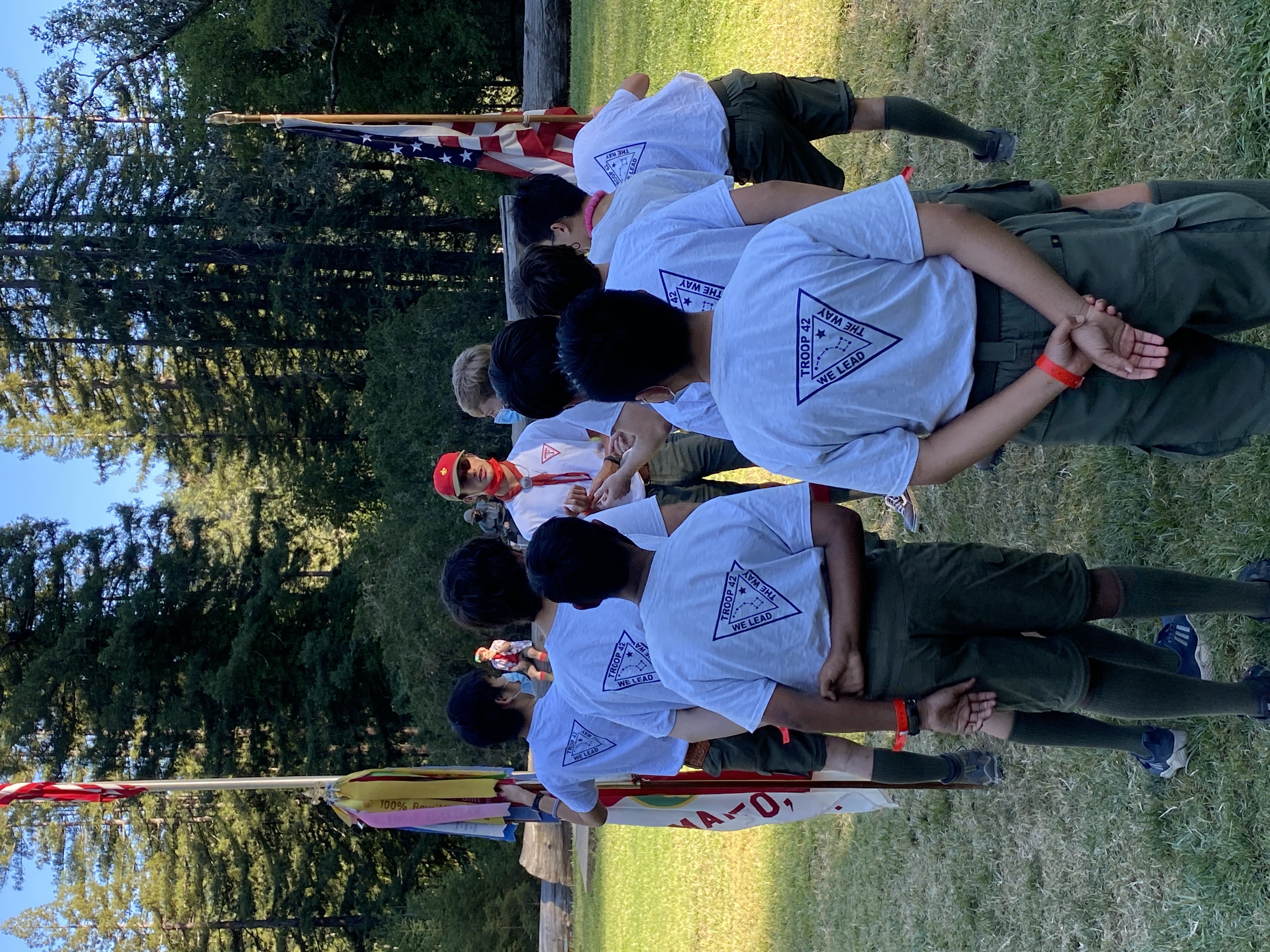 On the last few days of camp, we regularly visited their campsite and had a lot of fun with them. We also did some fun yells with them, such as the "Hail Vectron" yell. One surprise for us was a group of 3 sea scouts that joined us.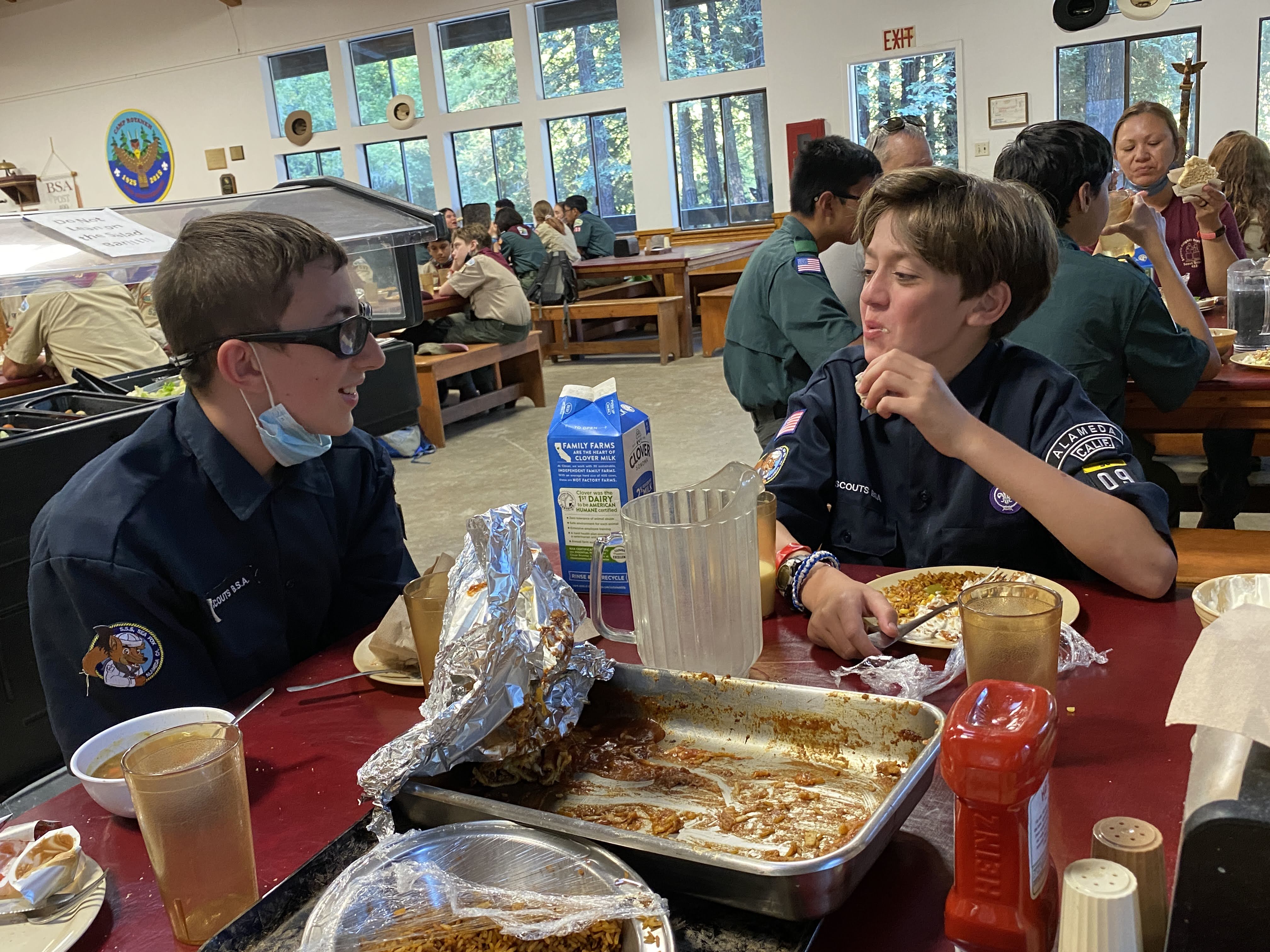 Their names were Desmond, Ollie, and Jasper. They will always be remembered by the people of week 2, whether the memories are good or bad. We made Troop 42 wristbands for everyone in week 2 and the scouts of ship 09 also have one that they can remember us by. Camp Royaneh is always a different experience. Even if the facilities are the same – the disgusting bathrooms, the Salisbury steaks…– one thing is always different. The people that we encounter there. That is what made the Camp Royaneh 2021 experience so different from past years.